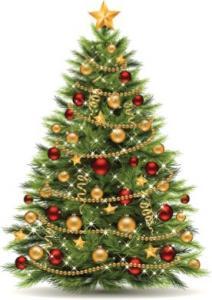 to
Christmas Trees & Memories:
A Decorated Christmas Tree Contest and Exhibit
Help us Deck the Halls of the Evergreen Community Library.
We invite Individuals, Families, Businesses, and Organizations to design & display a Table Top Tree in any style, color, or theme you choose.  Let your creativity shine!
*Advertise your business or organization
*Celebrate your favorite sports team
*Dedicate your tree in honor of - or in memory of someone special
*The possibilities are endless!
THE RULES:
Trees can be brought to the Library for display beginning Monday, November 20th and will be accepted up until Friday, December 8th during normal business hours.  The public is welcome to come and view the trees at any time.  There will be a prize awarded for the "Librarians' Favorite" tree on Wednesday, December 13th.  The trees will be on display at the library through the New Year.   Pick up your Tree January 3, 2023 – January 10, 2023.  
Please call the library with any questions. 419-644-2771